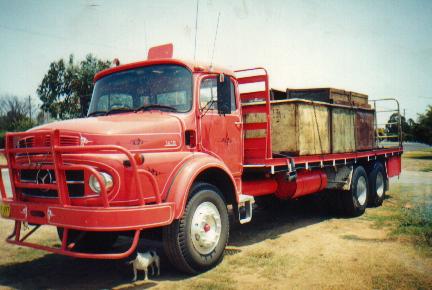 Above:Merc Benz used to cart hides and Below the same truck after a paint job known as the Pout Touch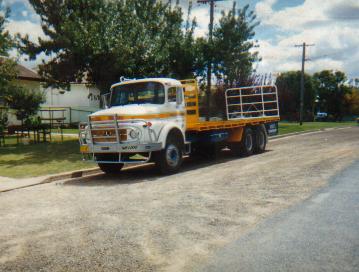 Our Business Philosophy is to maintain that the custumer is always satisfied with the service provided and the customer is always number one.
Our Company
Our business has been through the 1st stage Truck Safe Accreditation. Our drivers have Dangerous Goods Licence,Forklift Licence etc and strive to be professional at all times.Our Office Staff are friendly ,efficient,reliable,honest and helpful at all times
and will only be too happy to answer your questions or put you in touch with the right person.
Pouts Transport operate between Forbes to Sydney,Newcastle,and all other destinations by arrangement.To arrange a quote for your freight just give us a call.