Thank You for visiting the best town in the Lachlan Valley.
Here you will be able to browse the photo's and some of the Heritage Buildings that were featured in the movie "The Dish" enjoy your stay and dont forget to let me know your thoughts.Why not send me an Email.
Picture to the right shows Forbes Court House.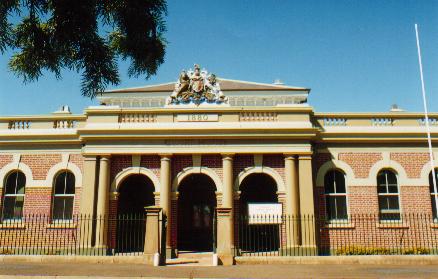 Below: Forbes Town Hall some of the filming of the Dish was done outside the building and is another of our old buildings.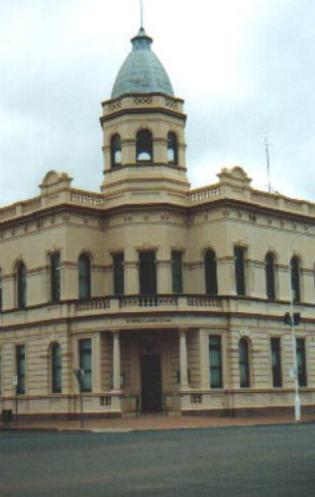 Below Right: The very beautiful Victoria Park is a peaceful place to relax ,take a stroll or to hold a special function even a picnic on a lovely sunny day would be a treat.An example is the annual Carols By Candlelight which is organised by the Forbes Town Band and attracts a huge crowd and for the past 7years I have had the pleasure of performing the pre-carols program and MCing the evening.The year 2001 also saw the four federation concerts take place here.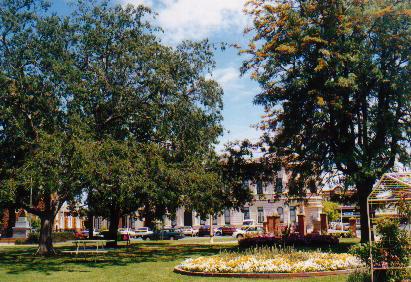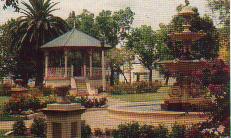 Above is the Rotunda and Fountain also located in Victoria Park I consider these two pieces to be icons of our town.
Below is a photo of the Anglican Church.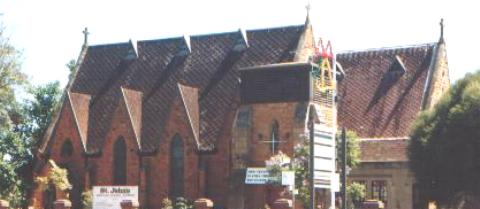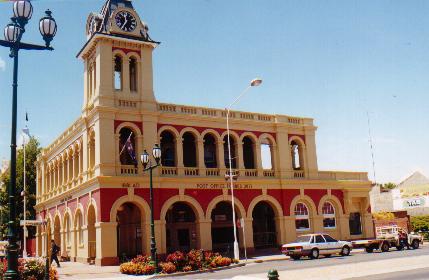 At Right is the Forbes Post Office another building in the Movie The Dish and you can imagine the amount of activity here it is a daily meeting place for the people of the town.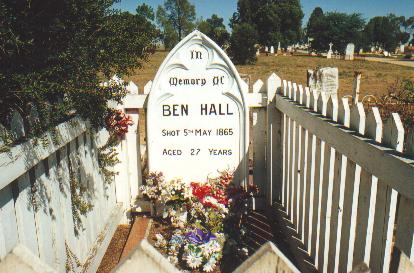 Located in the Forbes Cemetery is the grave of Bushranger Ben Hall who was shot on 5th May 1856 at the young age of just 27 years old