Weight Watchers Pizza
2 slices bread toasted
2 slices cheese
tomato sauce

take toasted bread add cheese top with tomato sauce then put under grill until done. serve with a garnish of your own choice.


Butterscoth Snchapps
take cooled glass half fill with butterscotch snchapps add ice cubes and soda water.
refreshing and relaxing but make sure you check the alcohol level but don't drink and drive stay put.





Mr Vaness Cake
1 cup flour
1 cup coconut
1 cup margarine
2 eggs

Method
Mix all ingredients together
Beat well
Turn out into a well greased cake tin and cook for 1 hour
Cool on a rack then bring out your finest china,put the billy on and when boiled add the tea/coffee,cut cake into slices and serve.

This recipe was sent into me by a gentleman aged 84yrs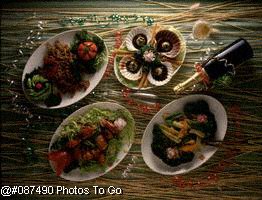 Tortilla Rollups
6 tortilla's
60g lettuce
250g Sanitarium Soy Healthy Garlic and HERB Soy Slices
1/2 cup hommus
1 carrot grated


1. LAY TORTILLA'S ON A BOARD,SPREAD WITH HOMMUS AND TOP WITH LETTUCE AND CARROT
2.DIVIDE THE SOY AND PLACE DOWN THE CENTERE OF EACH TORTILLA
3.ROLL EACH TORTILLA LIGHTLY TO ENCLOSE VEGETABLES AND SOY SLICES
SLICE EACH TORTILLA INOT 5 PIECES,WRAP IN PLASTIC UNTIL REQUIRED SERVES 4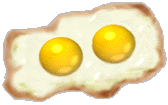 The Aussie BBQ

ingredients
Meat (your own choice)
Salad Veges (own choice)
Eggs
Bread
potatoes

Prepare As Normal BBQ

Take eggs
Cut middle out of the bread place on the barbie add the eggs and cook to your own liking.
Potatoes peel and cut into strips cook on BBQ until just done.
When all is ready serve with your favourite garnish,drink and enjoy.

To Clean The BBQ: use a can of good Aussie Beer.